Vaccine History
Vision Urbana COVID Testing Dates earlier in 2023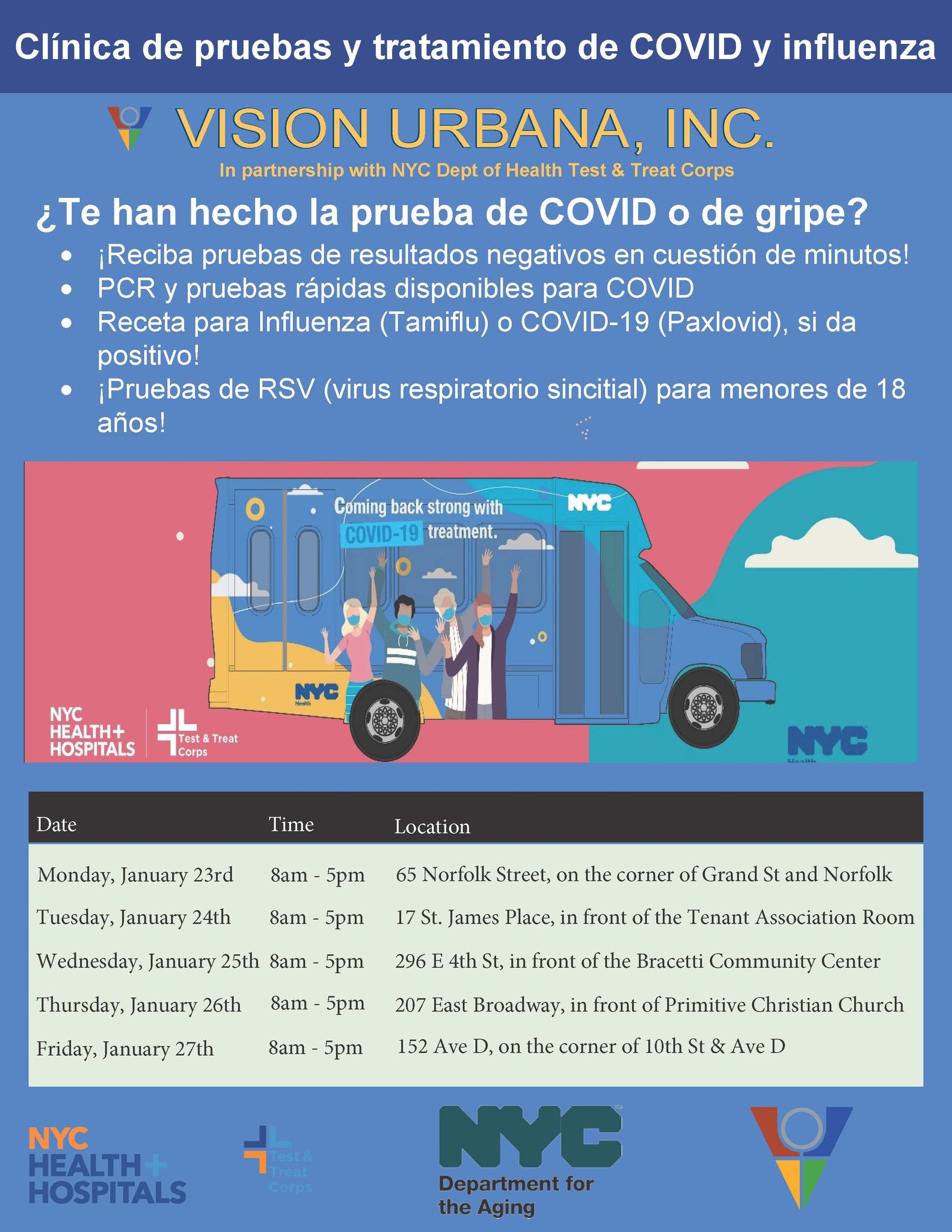 Media of Vision Urbana's Mobile Vaccine Clinics to vaccinate over 600 residents!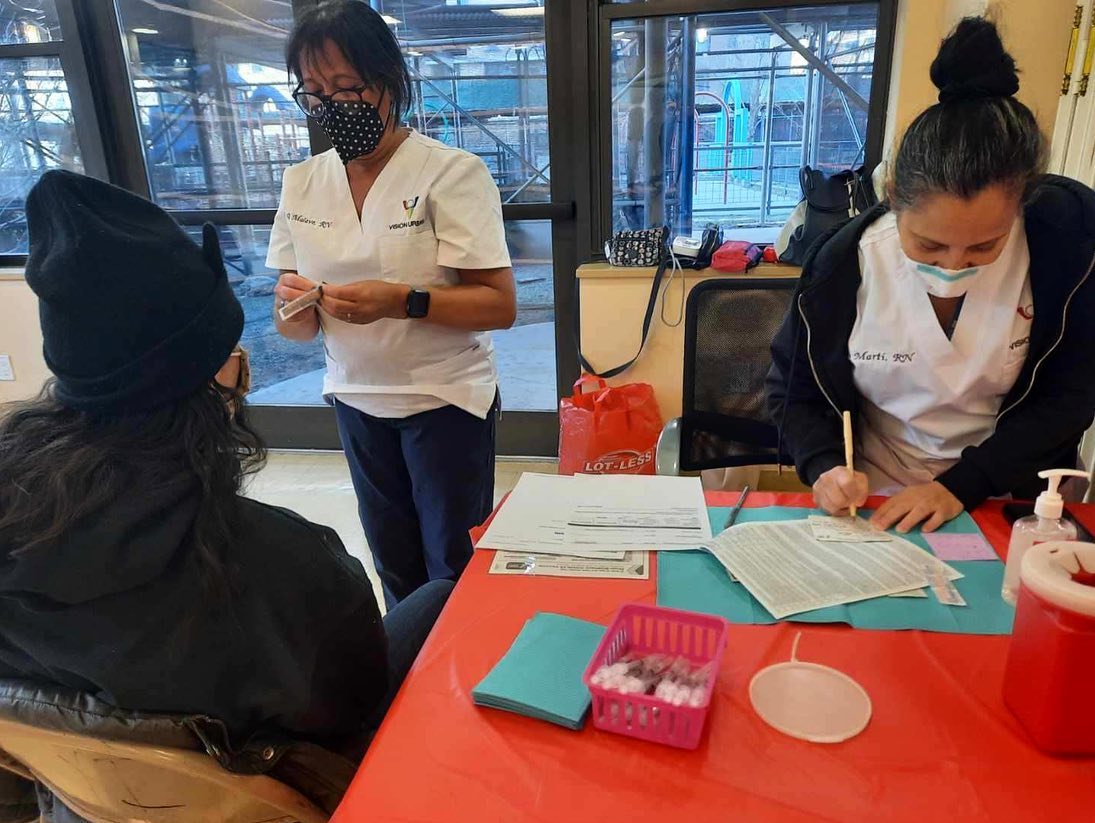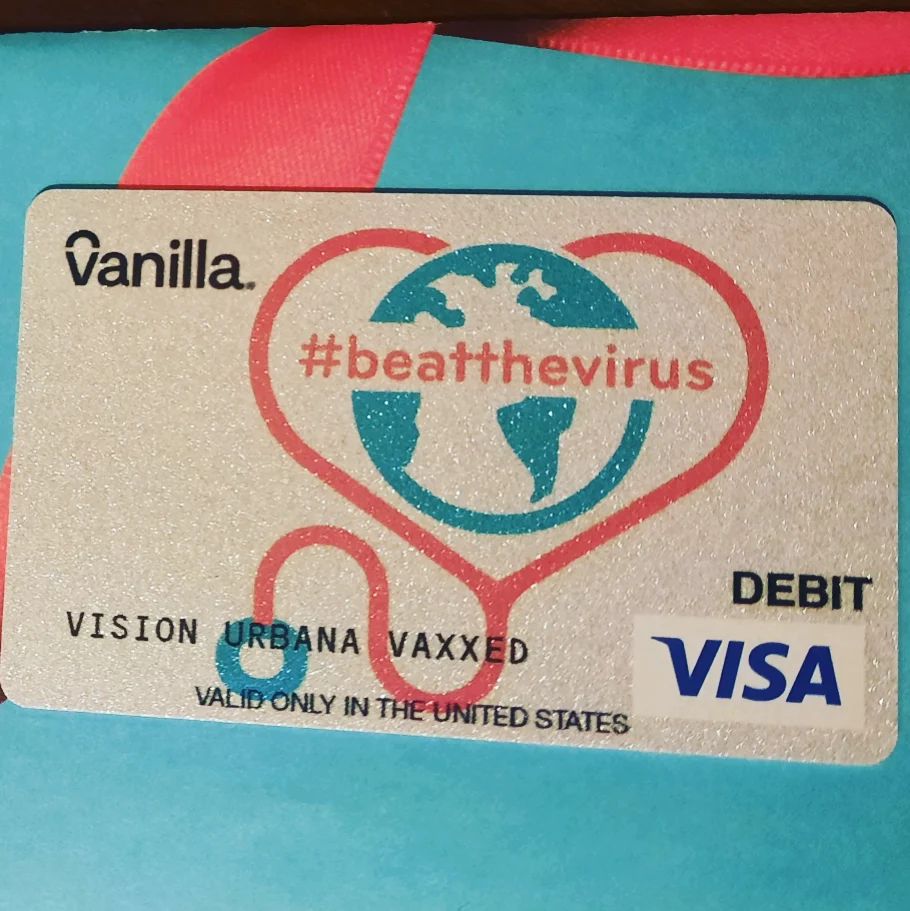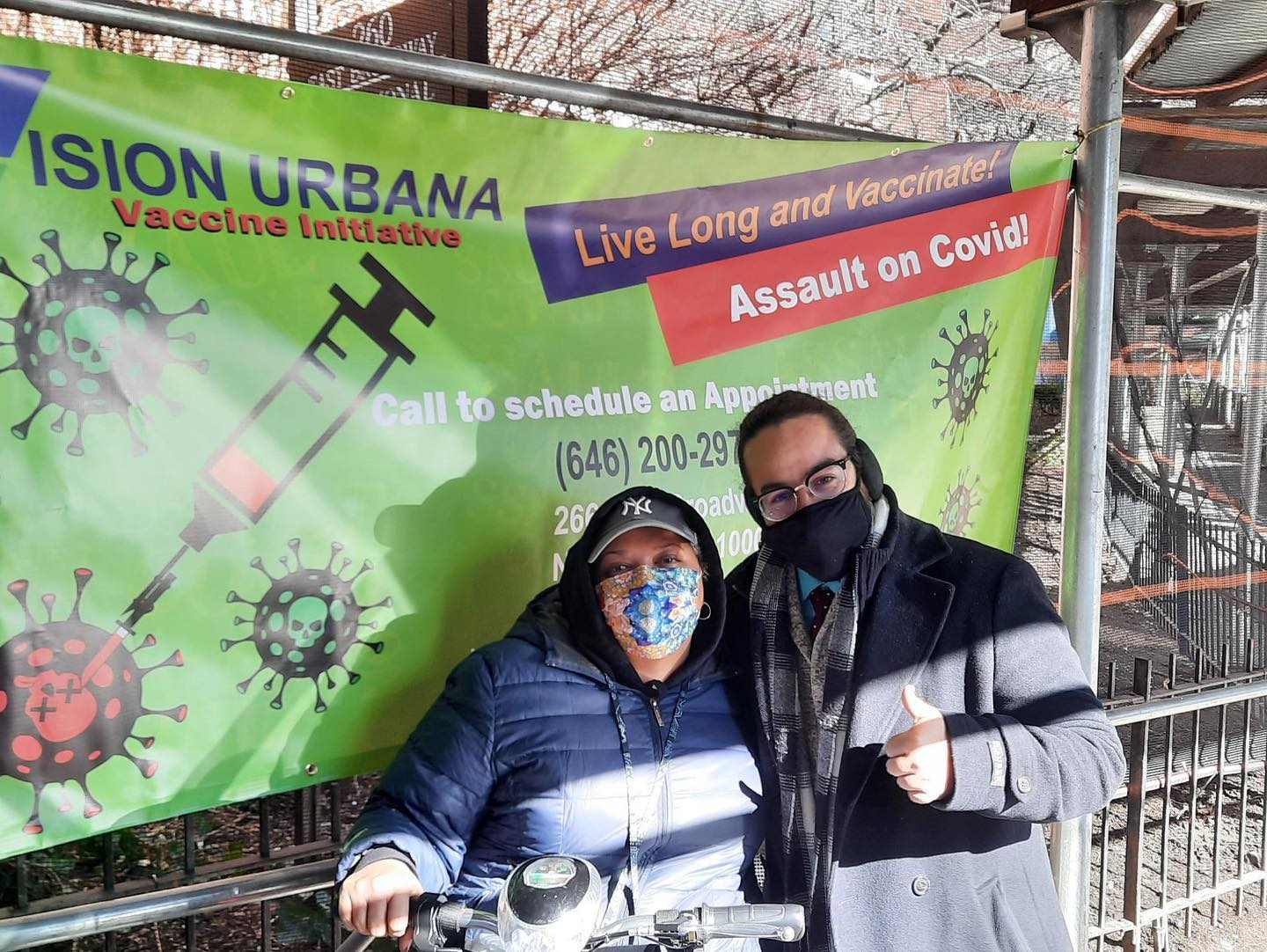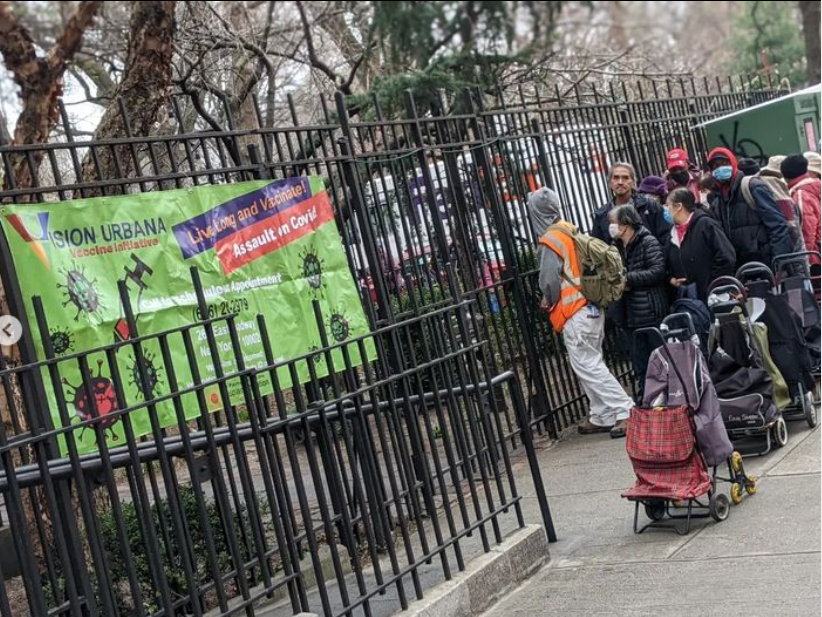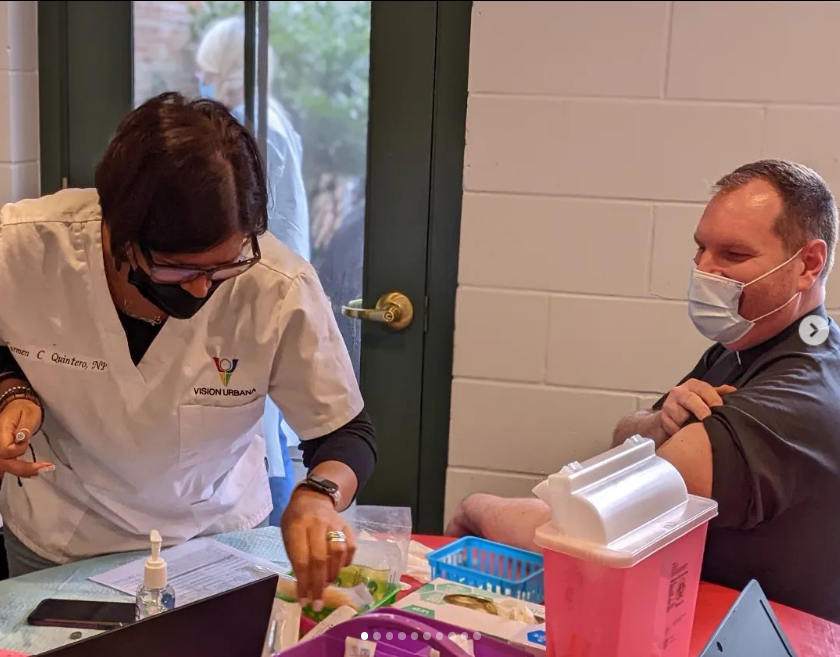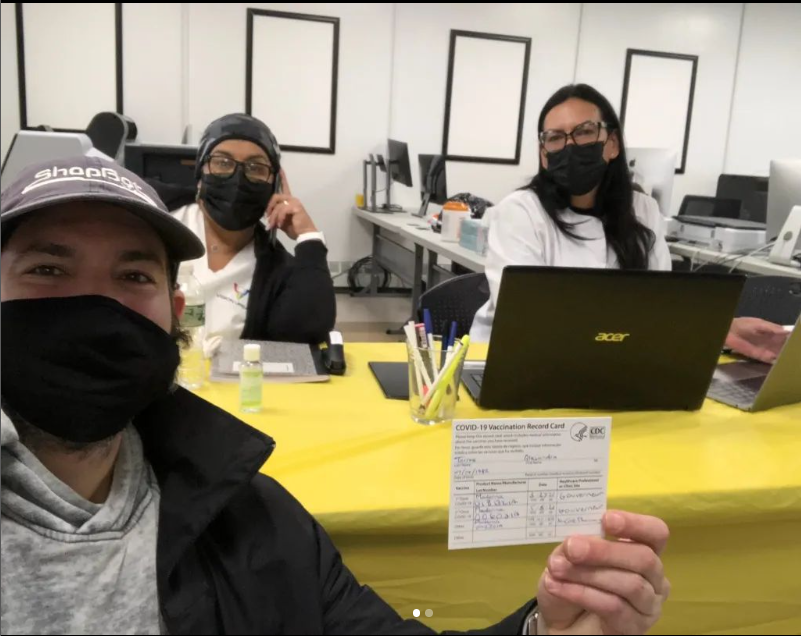 Pix 11 story on Vision Urbana's Mobile Vaccination Campaign to 26 NYCHA communities on the Lower East Side!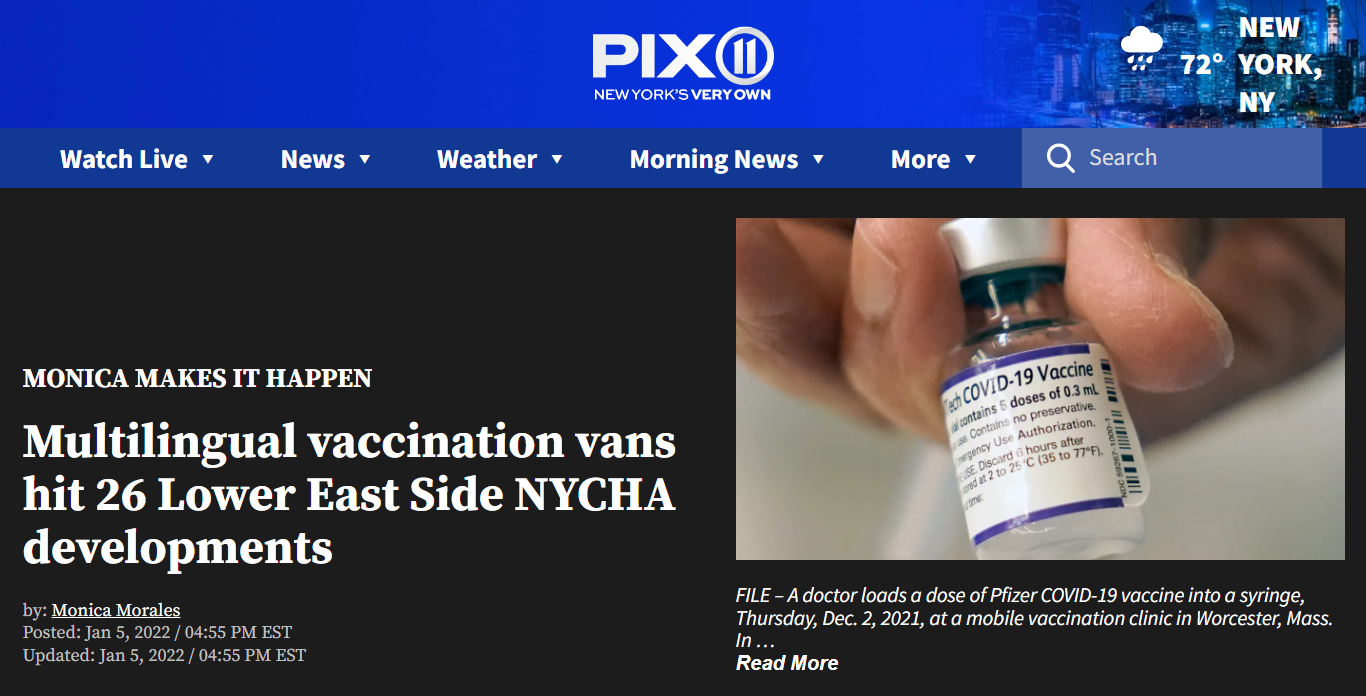 VU WAGES AN ALL OUT ASSAULT ON COVID TO KICK OFF THE NEW YEAR! OVER 400 VACCINES WITHIN 4 DAYS FOR RESIDENTS OF LOWER EAST SIDE!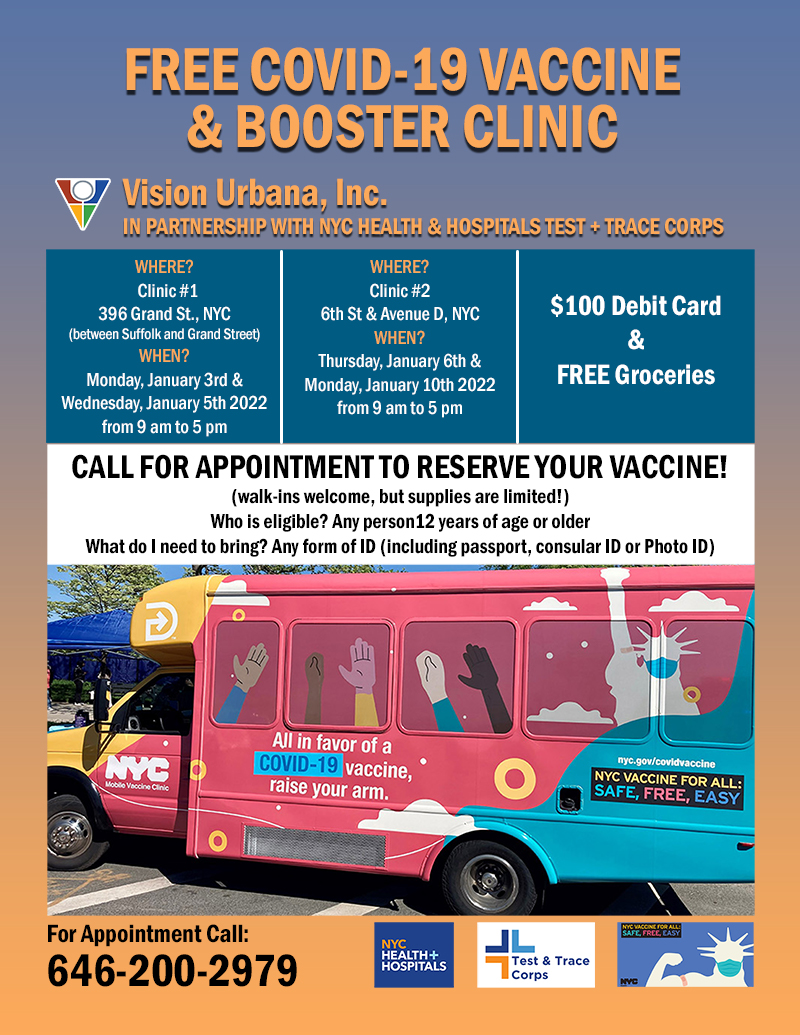 For 2022, Vision Urbana is advancing an all out assault against Omicron and COVID starting in January through March! The weapons of choice will include Mobile vaccine clinics to bring the fight closer to home for NYCHA families who are without nearby vaccine sites, as well as reactivating Vision Urbana's vaccine pod on East Broadway to serve a our weekly headquarters to provide vaccine appointments and much needed weekly testing! Enlist in the battle by completing a volunteer form at the Vision Urbana Volunteer Page as we advance against COVID this new year! Thanks to the Hispanic Federation, The NYC Department of Health and NYS Department of Health for partnering with Vision Urbana on this campaign! Below is the latest update on the City's war on COVID from the City of New York Health & Hospitals!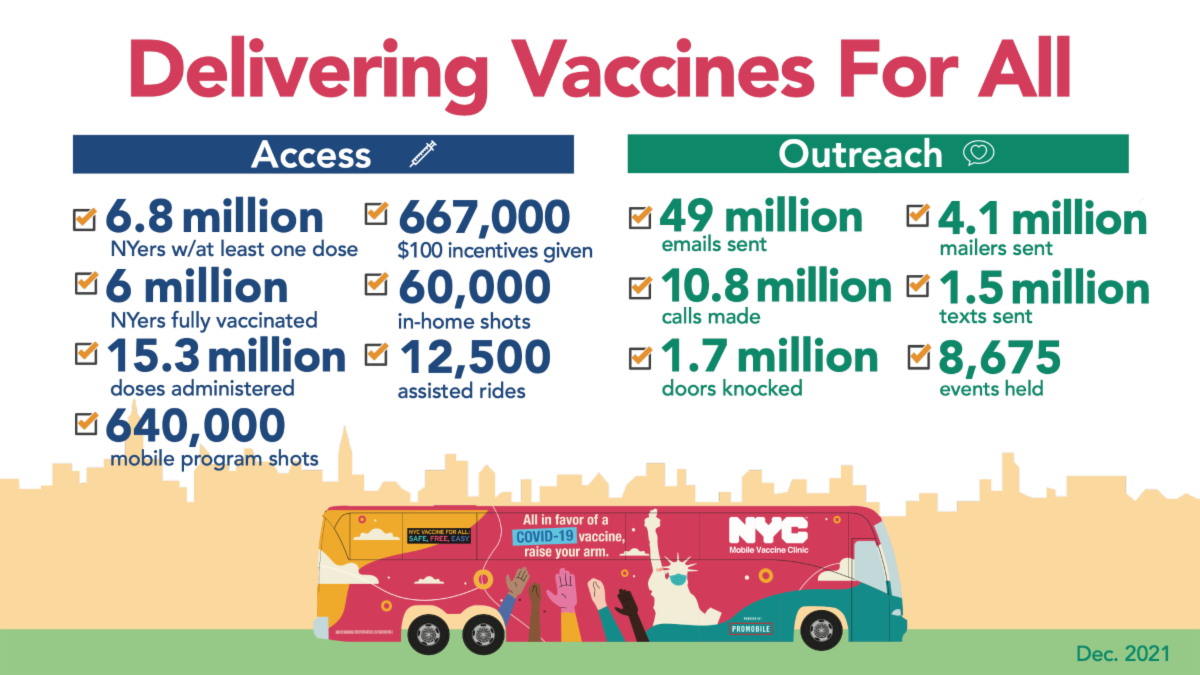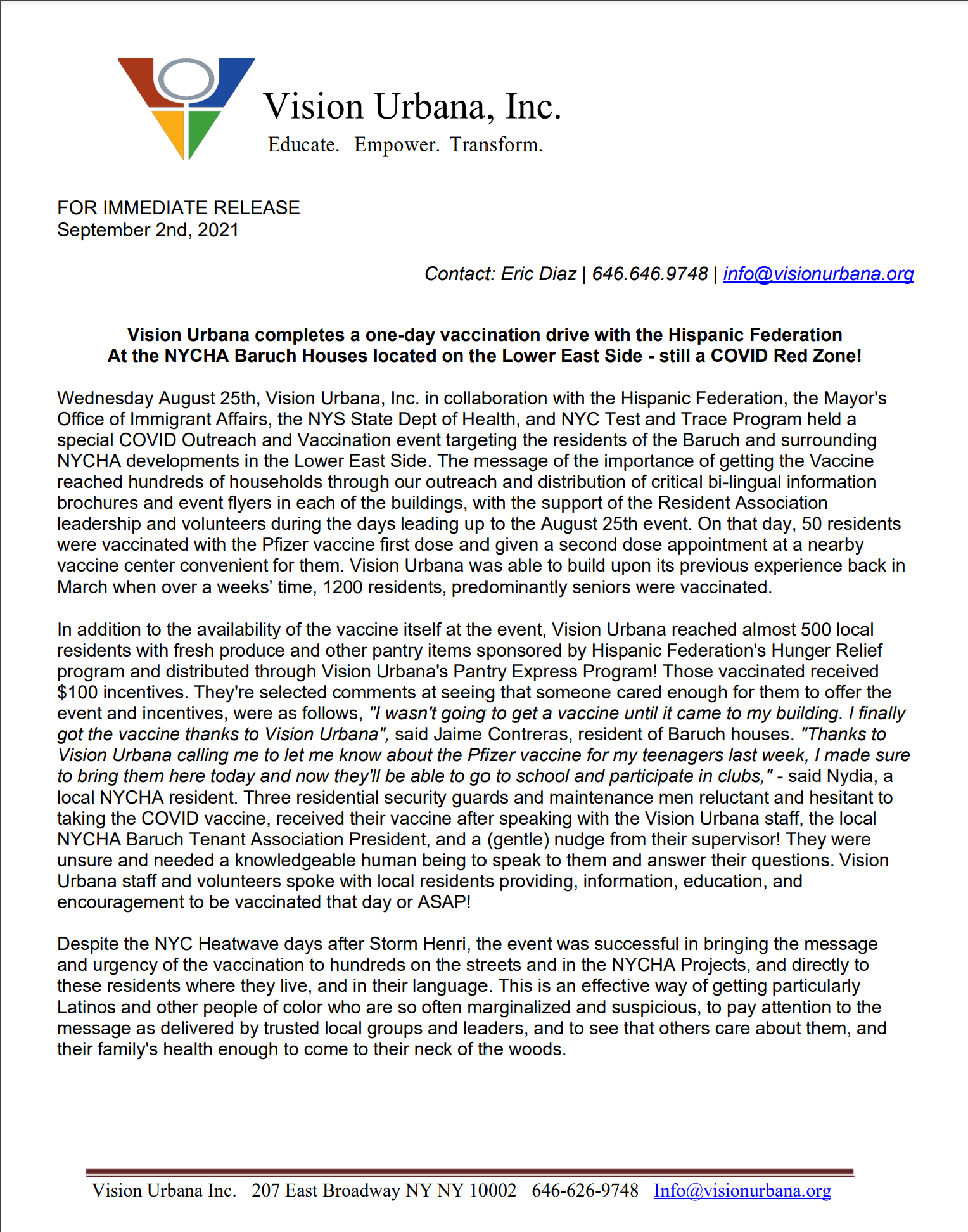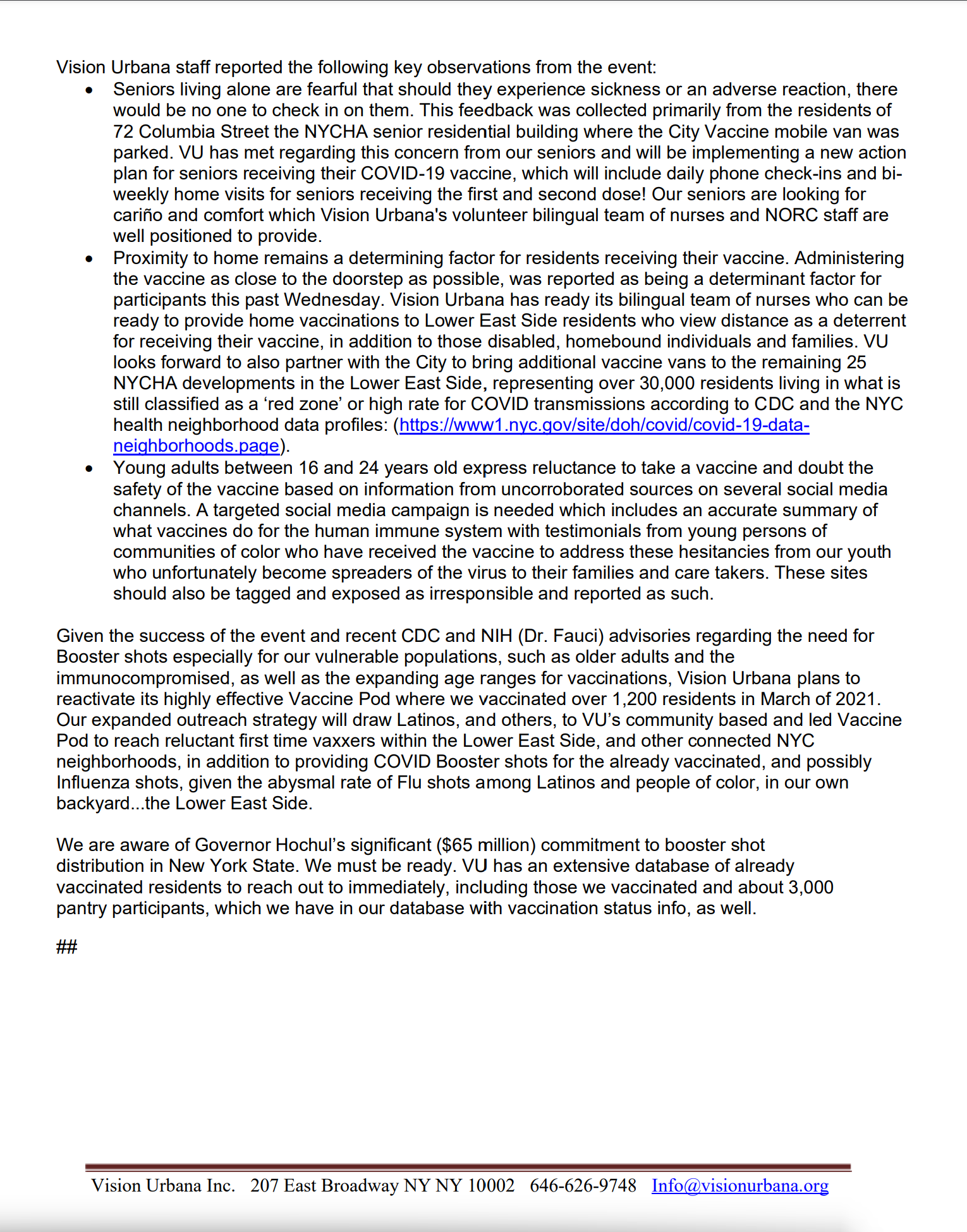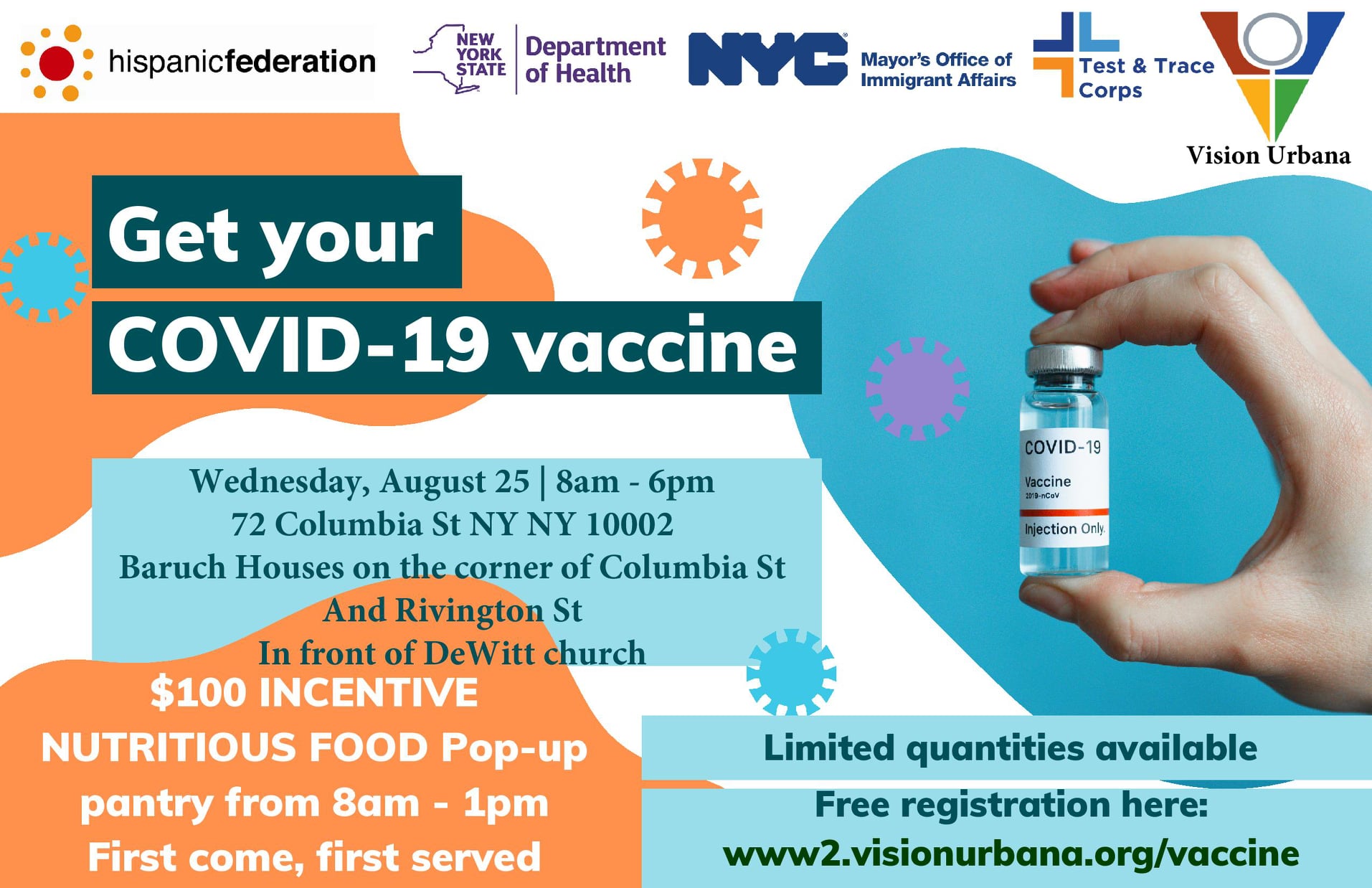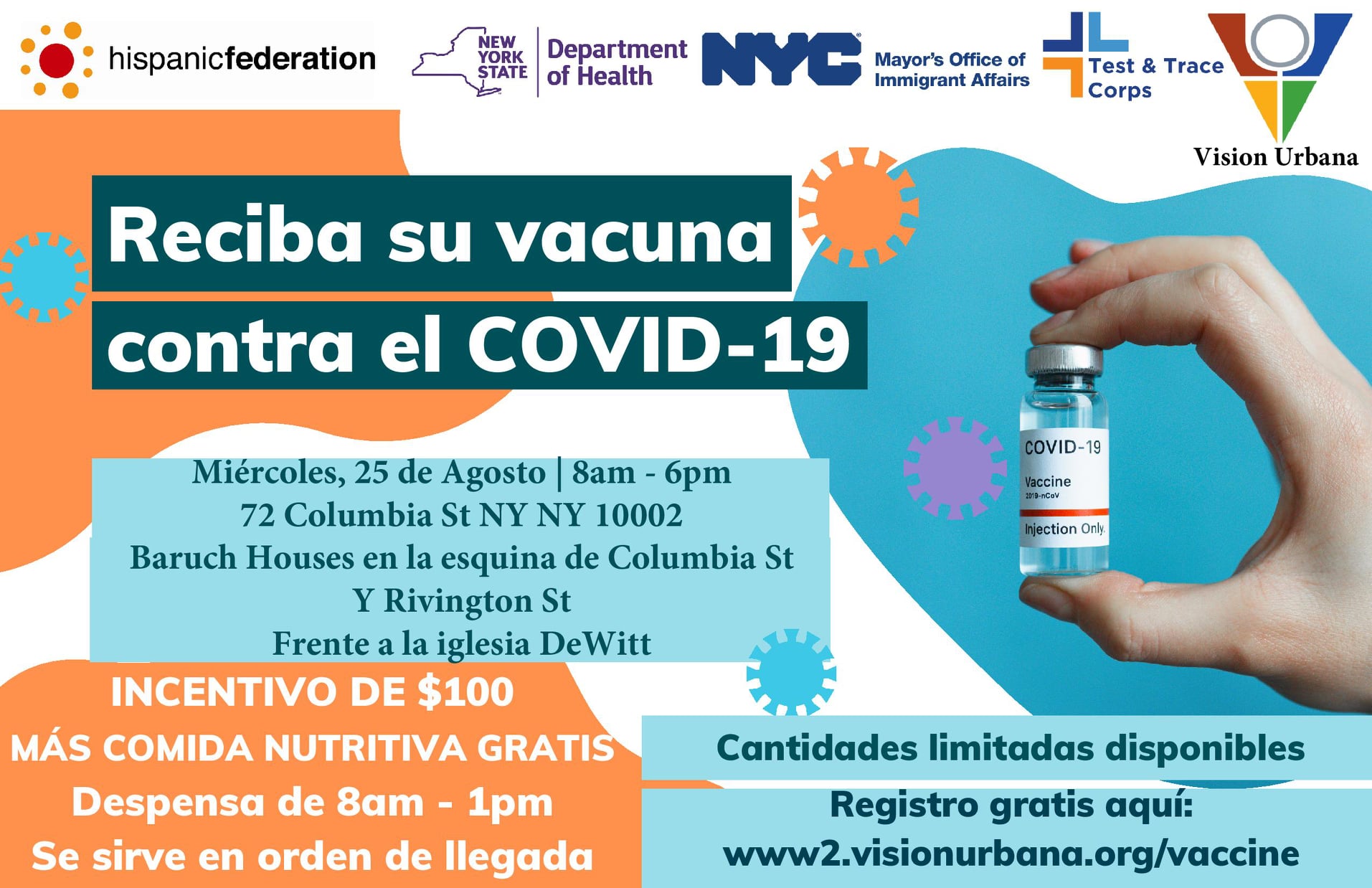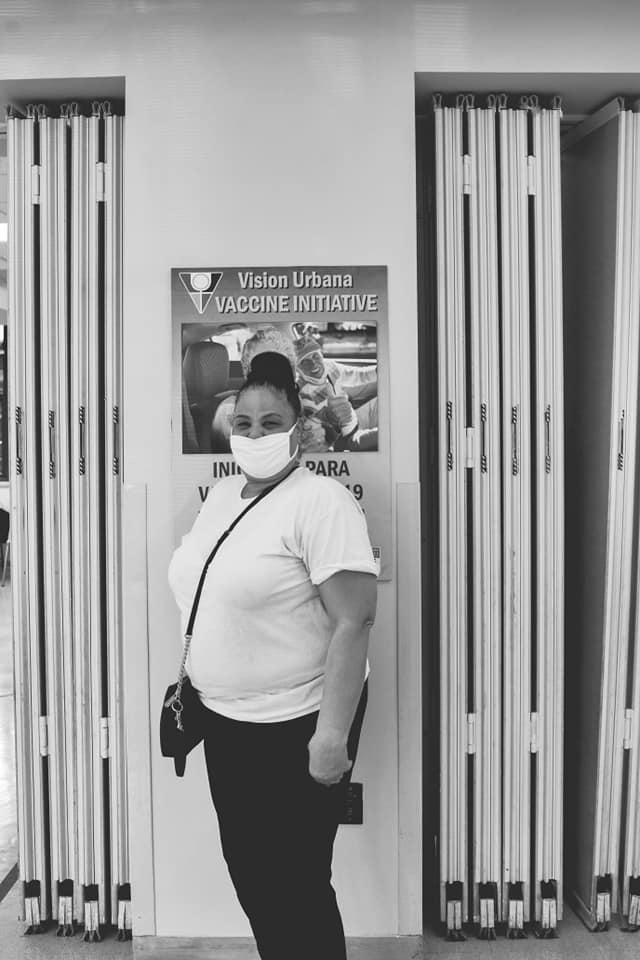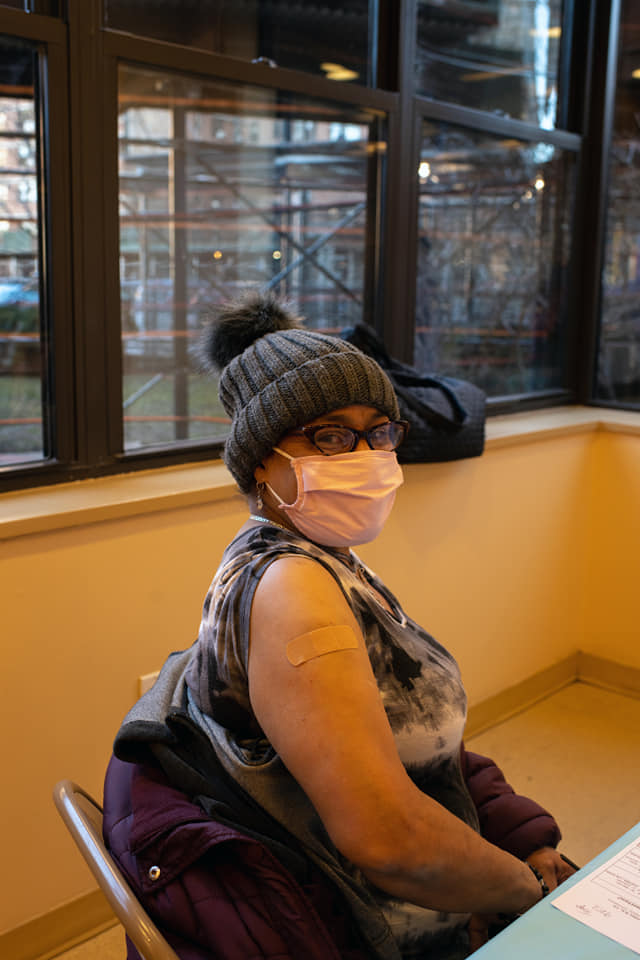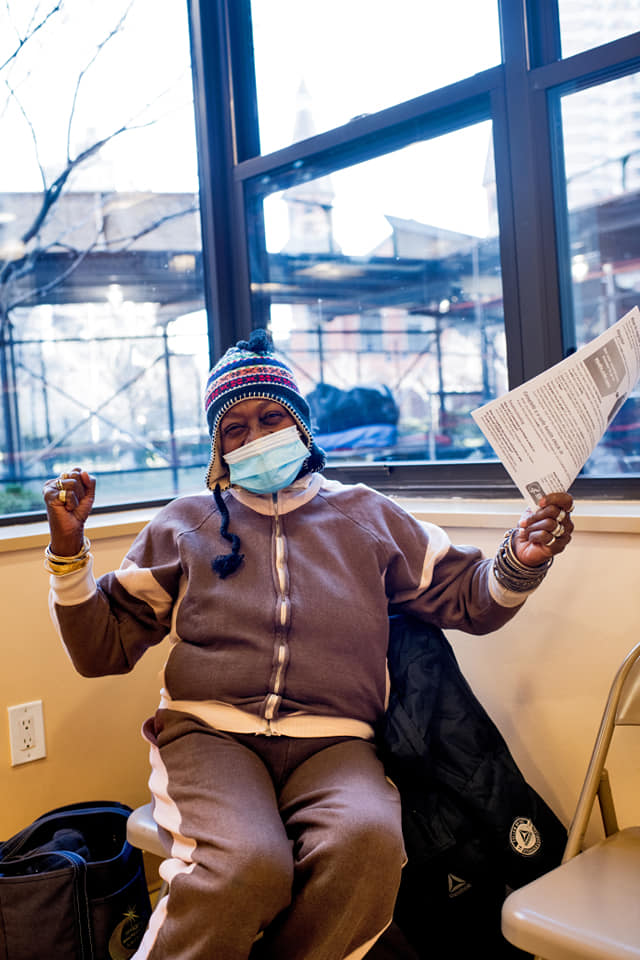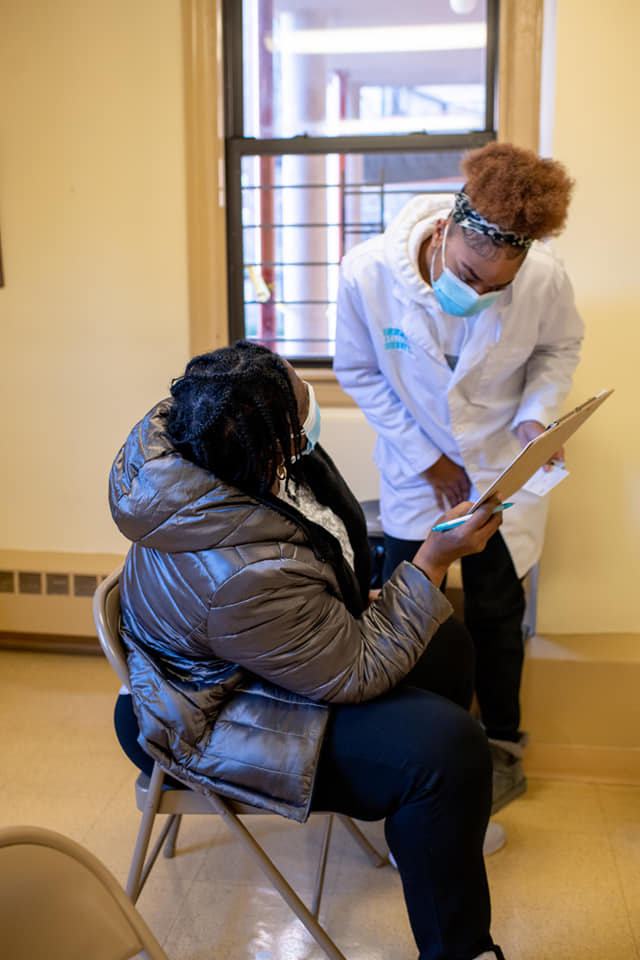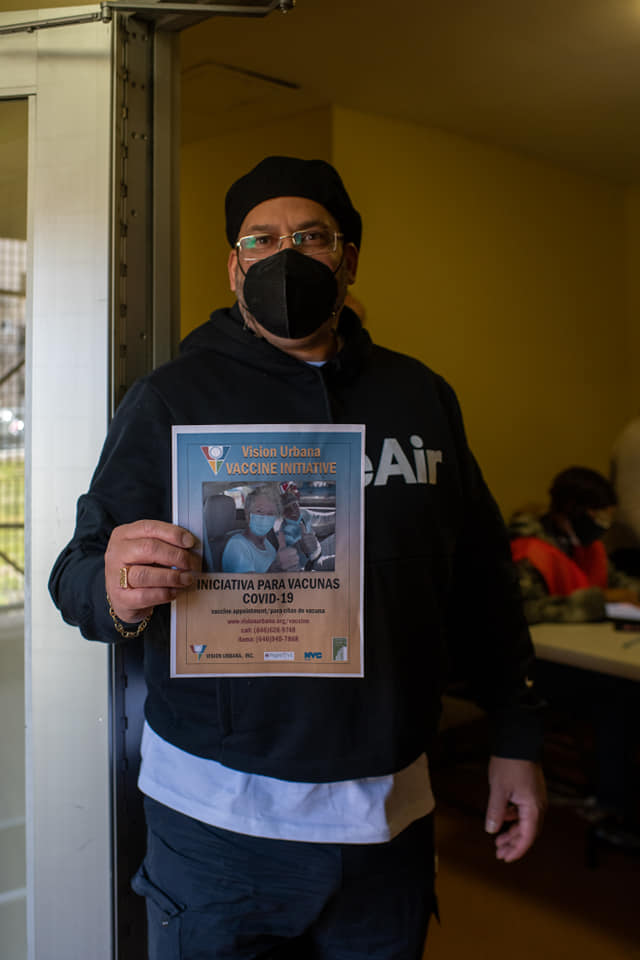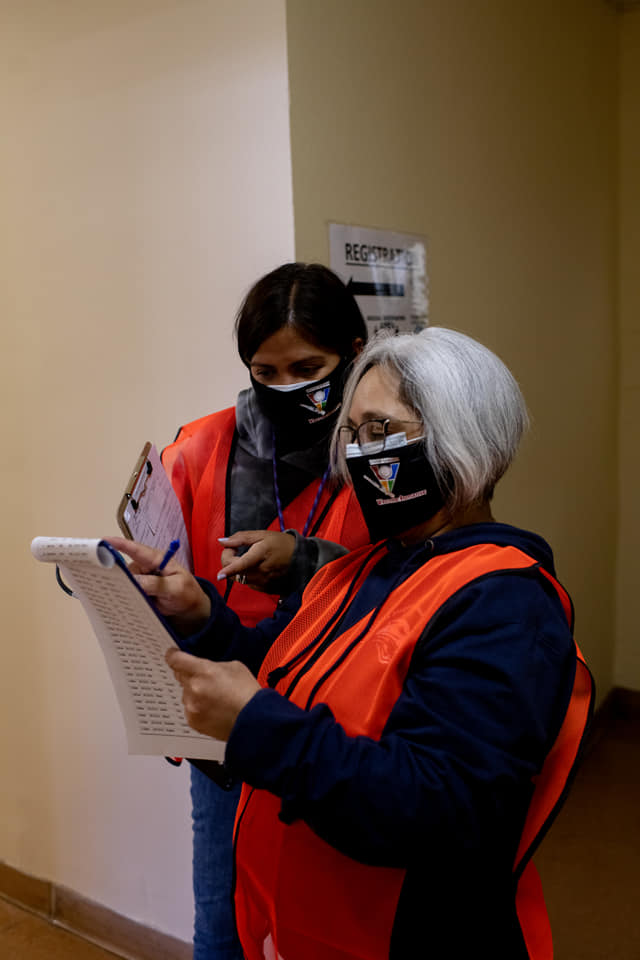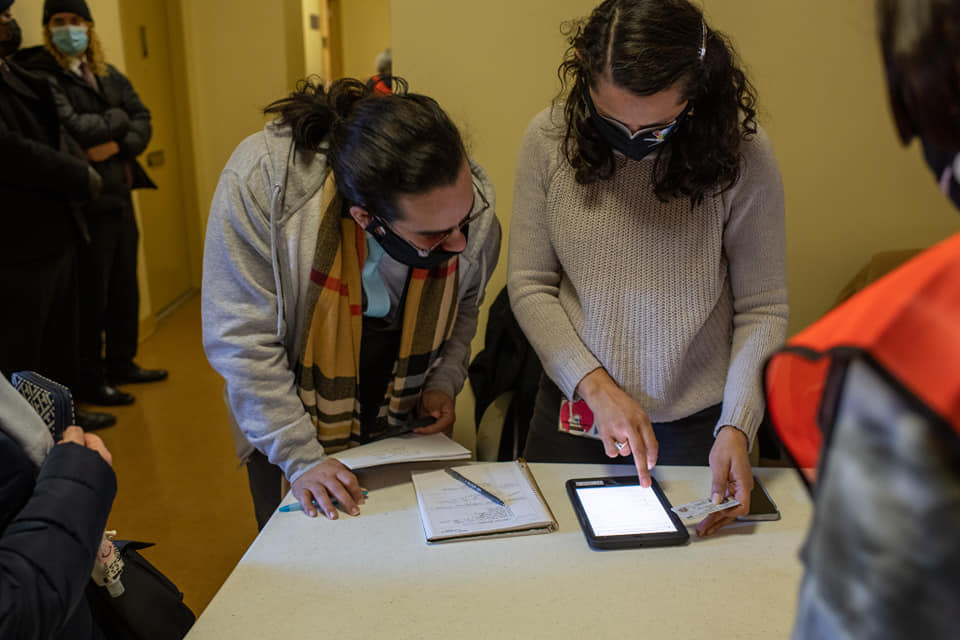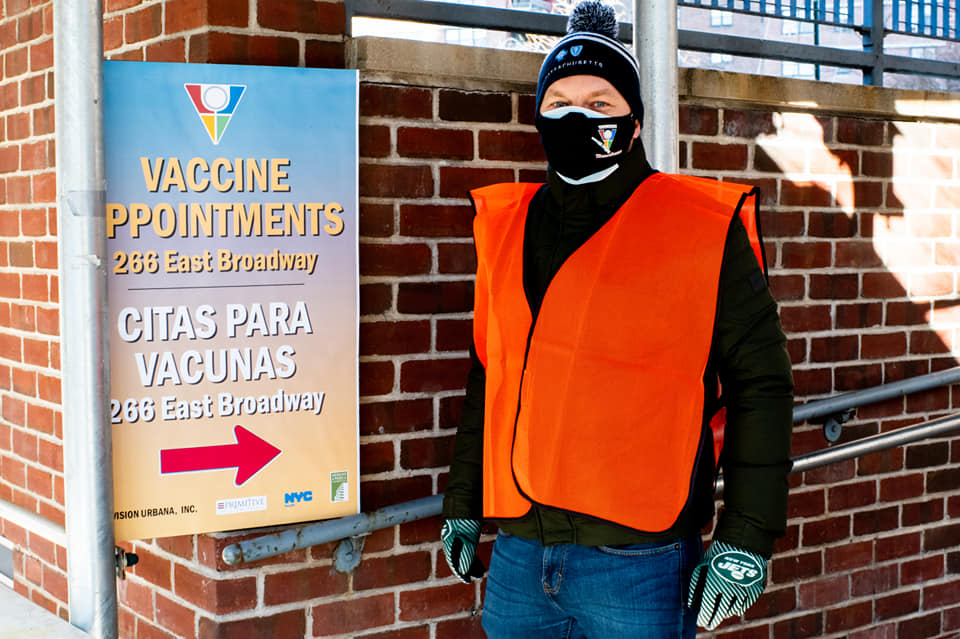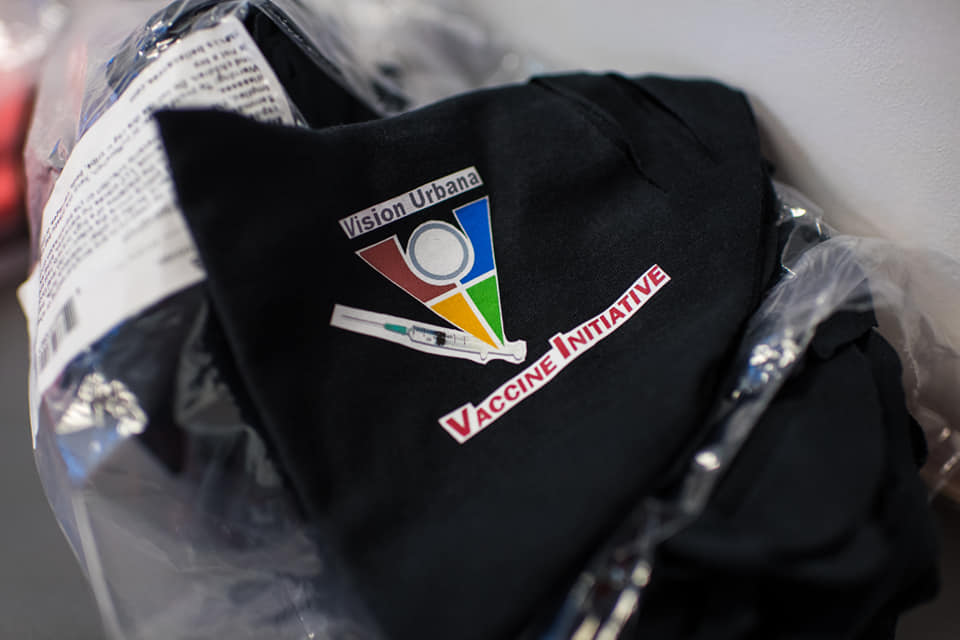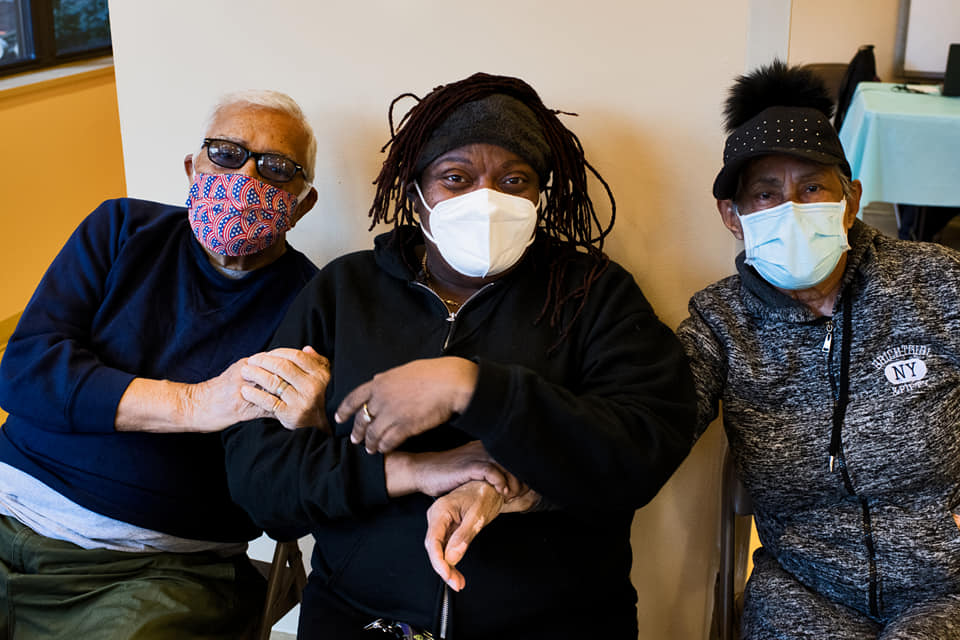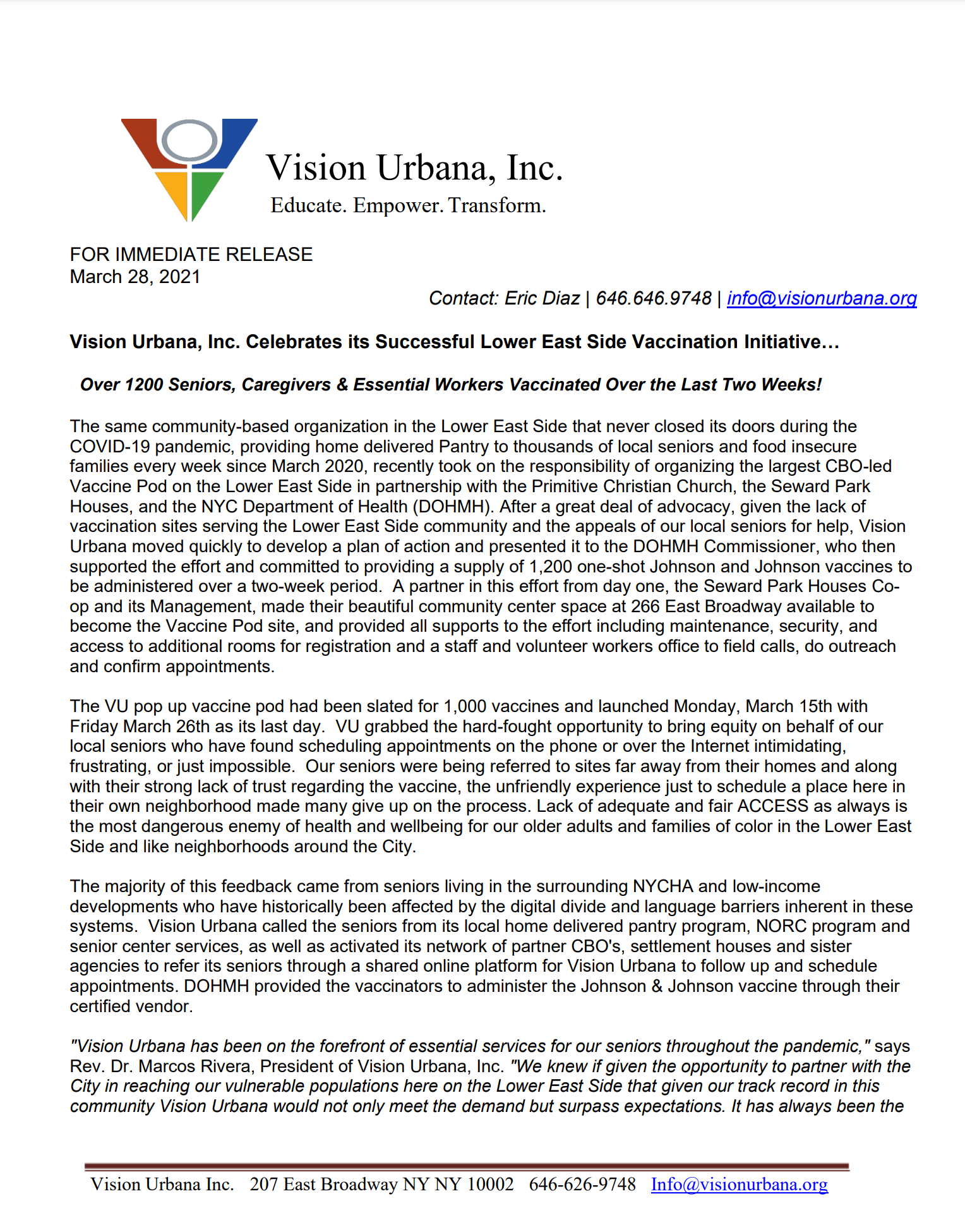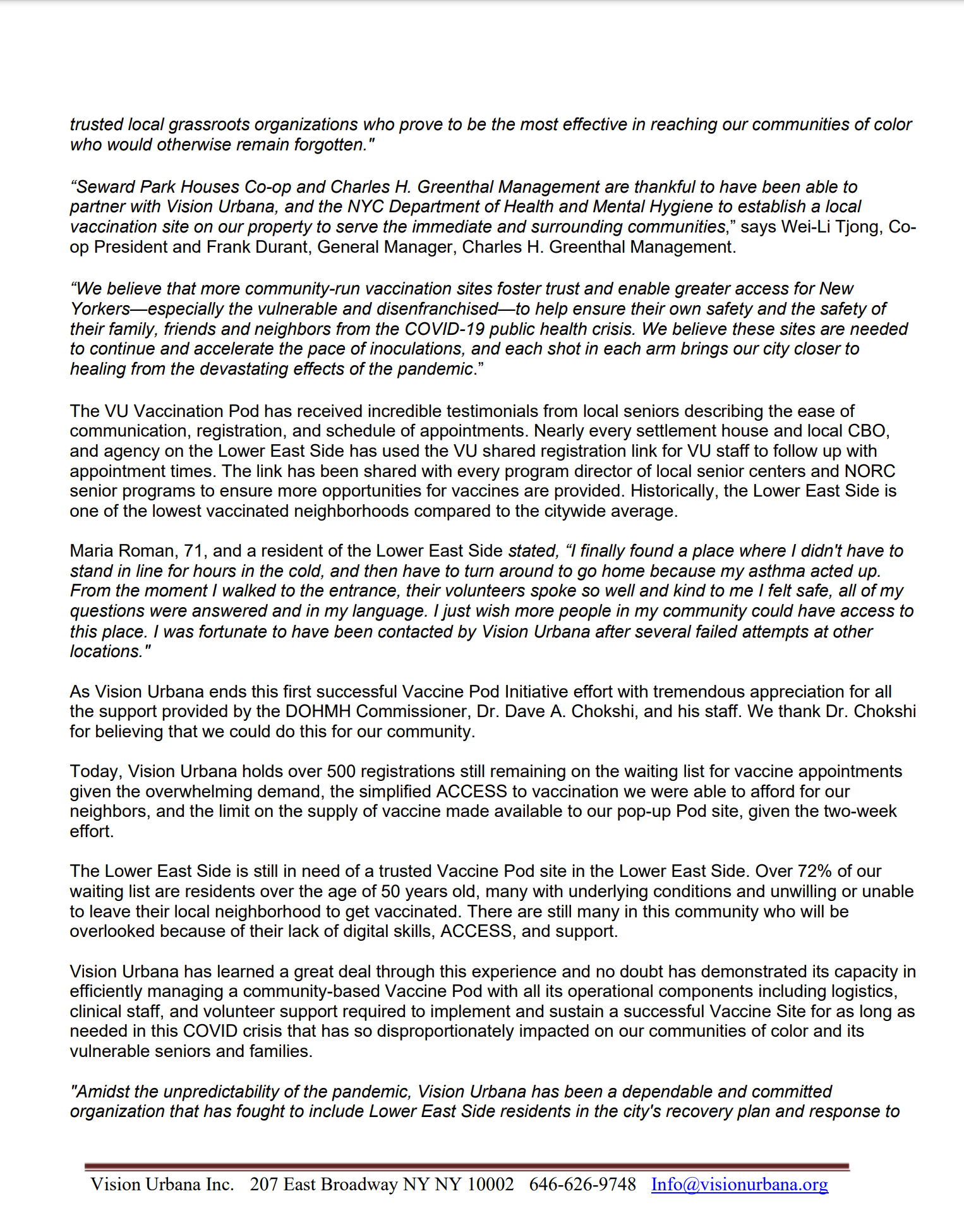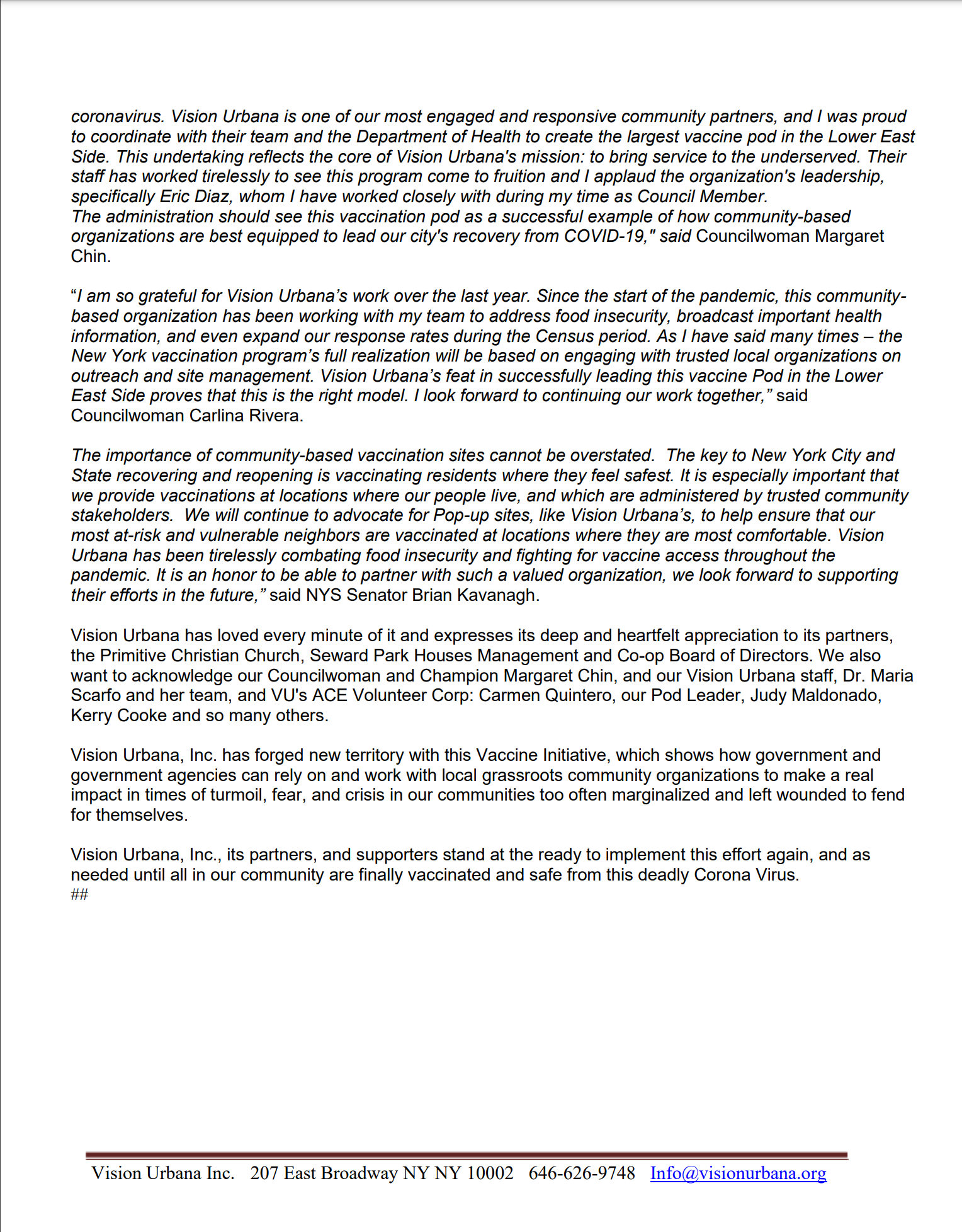 February 2021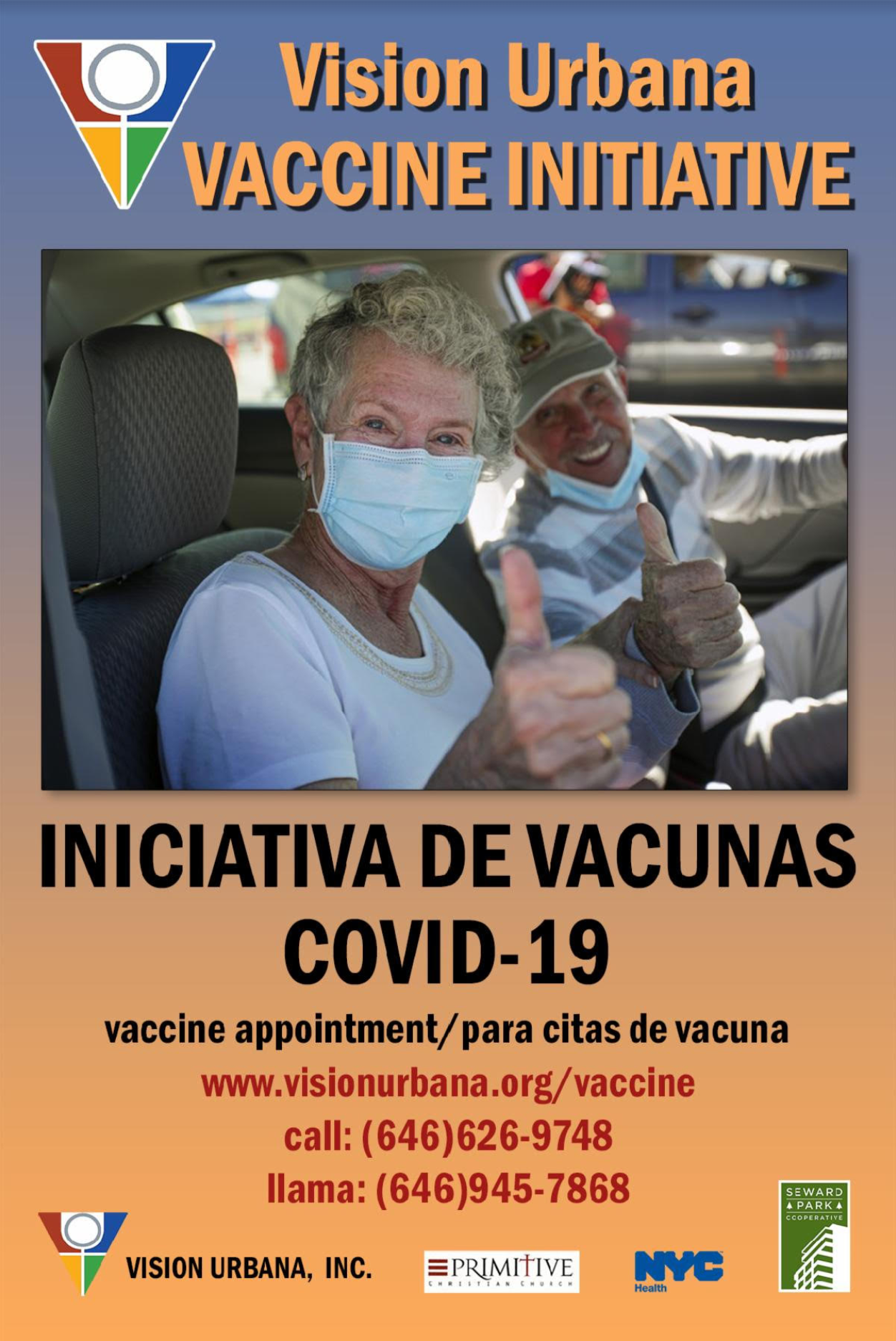 Need help scheduling an appointment with a NYC registered vaccine center? The City is now providing $100 incentive for every person receiving their first dose! Allow Vision Urbana to schedule your appointment which takes less than 10 minutes over the phone, and Vision Urbana will also receive a CBO referral incentive! Prefer to schedule on your own? No problem! You can schedule your appointment at the link below:
When asked if you've been referred, type in Vision Urbana and we will receive a small incentive from the City! The support received will help us continue our work of educating and scheduling vaccine appointments. We are so proud of the efforts of our staff and volunteers who are on the front lines each week promoting vaccine education and information!