The VU Food Pantry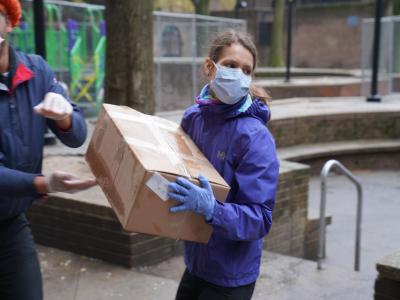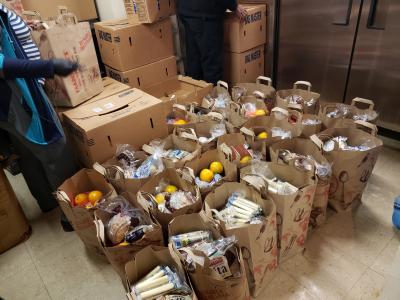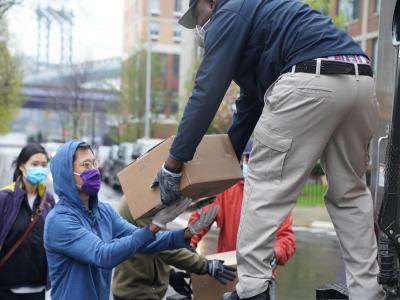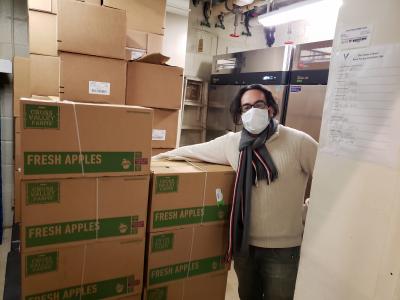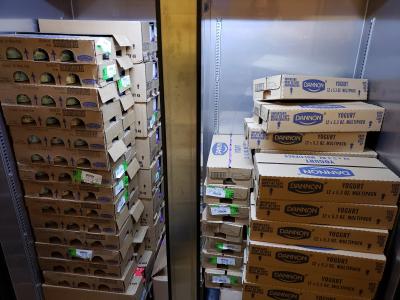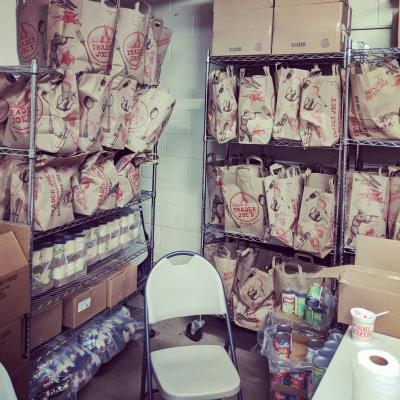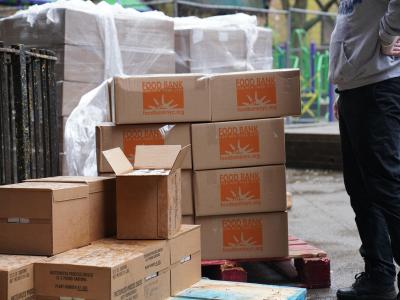 The VU Food Pantry was established in April of 2018 in partnership with the Foodbank for NYC, Unitedway of NYC, Driscoll Whole Foods and Plentifulapp to meet the need of food security within the NYCHA Seward Park Extension development and surrounding low income communities near the Essex Street Crossing. The Pantry utilizes a Client Choice Model of pantry which allows residents to select which food items they would like for their pantry creating a supermarket experience to pantry. As COVID-19 impacted thousands of residents on the Lower East Side, there are now more residents experiencing food insecurity, reduced benefits and unemployment as a result of this disaster. Vision Urbana has responded to this crisis by adapting our existing Client Choice Model to a new home delivery food pantry model that is providing nearly three times as many households every week with food security up to 4 days and to more NYCHA Developments, Section 8 subsidized buildings and Senior 202 housing residents within the 10002, 10009, 10038 area. The transition during this time is in partnership with the Foodbank for NYC, Unitedway of NYC, Driscoll Whole Foods, Trader Joe's, Plentifulapp, the Henry Street Settlement, New York Cares, LES READY and our neighborhood Tenant Association Leaders & volunteers.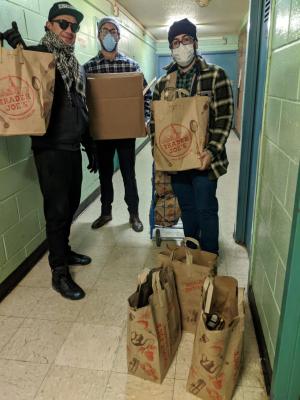 Interested in receiving a food pantry delivered to your doorstep? Click here to register.
 
What a community effort! The Vision Urbana Food Pantry in partnership with Foodbank for NYC Silver Service Nutrition Program provided 497 senior resident (60 years old and older) households with twenty lbs boxes of groceries. The last delivery of the day went to a 101 year old homebound senior resident living on Cherry Street.
Today's delivery to nearly 500 senior resident households was made possible by our dozens of longstanding and deeply committed Vision Urbana volunteers and local community group volunteers from East Village Neighbors and Invisible Hands. Elected public officials such as the NYS Assembly Member Harvey Epstein who coordinated transportation for over 6000 lbs of food to 4 different drop off sites. The Senator Brian Kavanagh's Chief of Staff and his wife for bringing over 500 lbs of food to vulnerable residents in NYCHA. The City Council Member Carlina Rivera office for the hundreds of PPE for each volunteer. The NYCHA Vladecks Tenant Association President Nanci Ortez , NYCHA Baruch Tenant Association Micky Amaro, Grand Street Guild Resident Association Sandra Strother, Resident Association President Trever Holland, LandsendTwo RA Tanya-Castro and Councilmember Margaret S. Chin Chief of Staff Gigi Li for providing additional senior households. On behalf of Vision Urbana's Chairperson Dr. Marc Rivera Thank you!
Please like, share and consider donating a small contribution today to our home delivered pantry program of Vision Urbana's food pantry at paypal.me/visionurbana. #UntilCovidIsOverAndBeyond