Senior Center NORC Program
---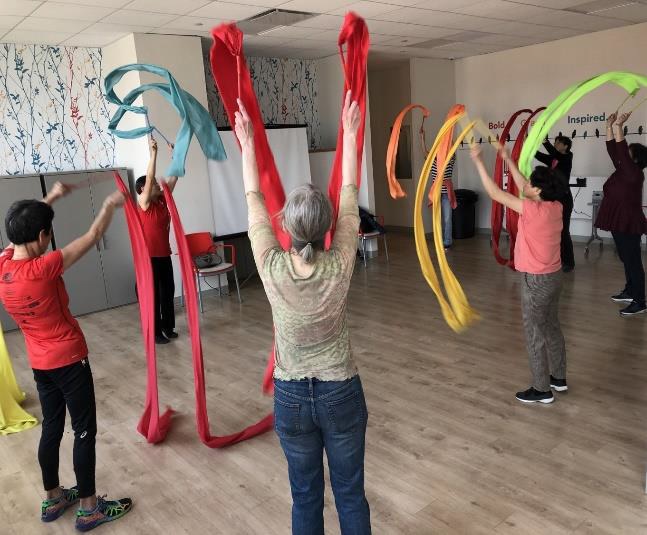 Vision Urbana NORC (Naturally Occurring Retirement Community) program located at 175 Delancey Street represents an innovative model for aging in place in the Lower East Side community. Seniors are the anchors of their local communities, and today's seniors overwhelmingly indicate that they want to stay in their homes and neighborhoods as long as possible, rather than transitioning to more institutional settings that are both less personal and more expensive. Our NORC program encourages "aging in place" by providing senior residents of participating buildings with Case Assistance and Management, Health Care Assistance and Health Management, Preventive Health services, educational and cultural presentations, trips, and recreational and health-promoting activities. Vision Urbana Senior Center NORC program creates a sense of community support and belonging for immigrant senior population who might otherwise feel vulnerable and marginalized. The overarching goal of a NORC program is to maximize the health of its community. Since the inception of the program in November 2019, the NORC Program has registered 250 older adult individuals, and has provided educational and recreational activities to an average of 230 individuals weekly. Thanks to this vital and unique program, our seniors continue to grow and learn, maintain their independence and enhance their quality of life by making new friends, learning about staying healthy, and actively participating in their community.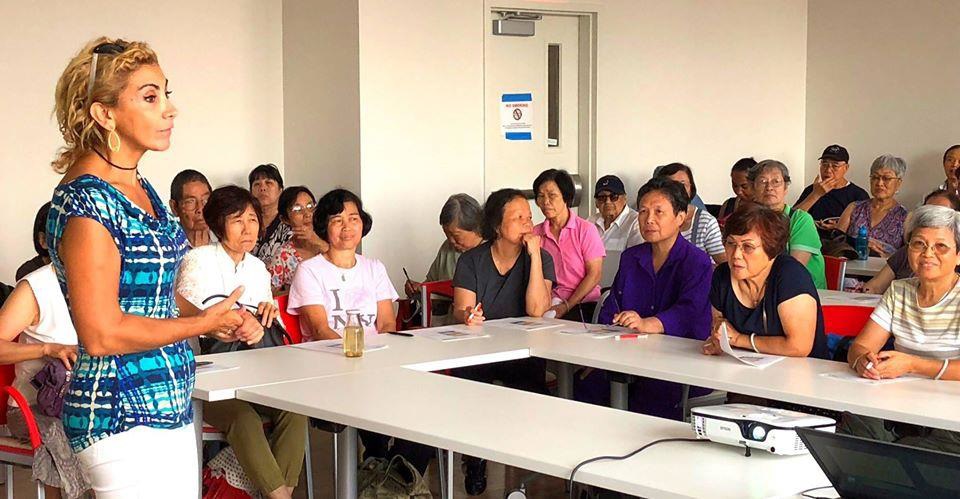 The majority of Vision Urbana, Inc. NORC immigrant participants have Medicaid level income and no retirement savings. They receive far fewer benefits from traditional entitlement programs like Social Security and Medicare. Compounding these challenges, nearly two thirds of our immigrant participants have limited English proficiency and live in linguistically isolated households. As a result of these language and cultural barriers, we found that many participants have trouble finding out about existing support services and are much more likely than their native-born counterparts to suffer from isolation, loneliness and depression. In our NORC Program 50% of our members are Hispanics, 40% Asian; 10% Caucasian. Also, 10% of the individuals we serve are disabled, 80% are women, and the average age of our participants is 65 years old.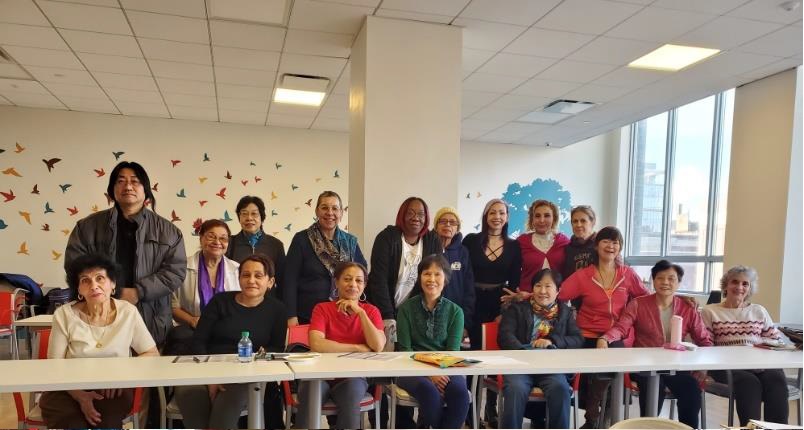 Evaluation of the NORC program consists of both process (formative) and objective driven (summative) outcomes. A health indicator survey is administered to each NORC participant during the registration process. The NORC Health indicator survey helps VU to assess the social and medical needs of each individual. The impact of the intervention will be measured before the end of the fiscal year by comparing responses to items from the health indicator surveys administered pre-intervention and post-intervention assessment of general mental and physical condition. We track the number of individuals assessed, and that continue to participate in our senior NORC program. We also track how those individuals utilizing other educational services we provide, especially the yoga, exercise program, nutrition class, digital learning, and healthy living seminars.
Digital Literacy Program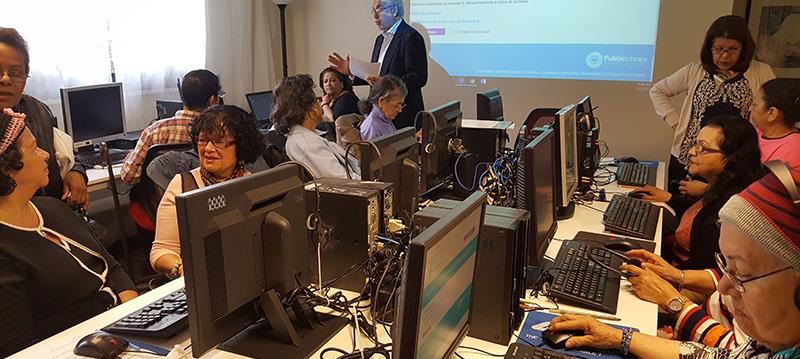 Vision Urbana's digital literacy program graduates at least 50 seniors annually who attend four plus classes from December – May. Each graduate receives a Vision Urbana Certificate of Completion upon attending the four sessions. All graduates attend an annual graduation ceremony event in June. The FY2019 celebration was held on June 27th in conjunction with our LCA Healthy Living Seminar cosponsored by the Primitive Christian Church and where Councilmember Chin Chief of Staff Gigi Li, presented a City Council certificate to each graduate for completion of the successful program. Graduates included Rosa Fernandez, 62 years old, who is currently a fulltime caretaker for her homebound mother. She wanted desperately to brush up on her Computer skills especially Microsoft office and do her resume as she has plans to work. We met Ms. Fernandez at our Food Pantry. She heard about our pantry from a neighbor and needed extra support to feed her mother who is ill. Board Report 2019-2020 6 There is also Rebecca Bethea, a 78 years old African American who is a retired senior living on 5th street and Avenue C, looking for a senior center to attend where she feels welcome and stimulated. Ms. Bethea overheard another senior speak about the monthly health seminar at the PCC and attended, where she then learned about the digital literacy program and quickly attended graduating four weeks later. Ms. Bethea now attends the Vision Urbana Senior Center. When Ms. Bethea spoke with our staff, she explained how most senior centers she has been to in this district only serve meals and play bingo all day long with little relevance to people of color she identifies with – Latino and African American specifically. She commented that the senior center and programs we offer are much more stimulating and represent the diversity of programs, services, and people she can identify with.